Tuesday, December 29, 2009
What it do Crazy Fam!
Today we have a special eye candy. As winter hits us hard, we all have to bundle up and keep cozy and warm as the frigid winds cause us to shiver. However, there is something I think we should all wear in order to have a prosperous winter.
As we add on the layers, we tend to forget about putting on one little thing that should be a VERY important factor to an individual's wardrobe. This eye candy should keep you smooth as buttermilk and always in style. Today's eye candy not only comes in various styles but has always been a girl's best friend through those "rough" times.
The eye candy I am talking about is the ever so smooth LOTION! Yes, today's eye candy is lotion! (Pause for reaction).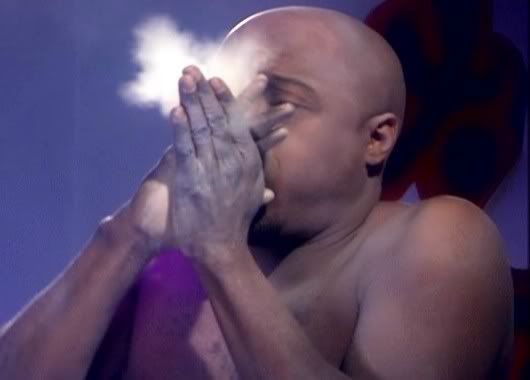 It seems as though when the wintertime hits, people tend to abandon lotion and feel that it is necessary to walk around with chalk-white looking hands. I cannot tell you how many times I see people's ankles or elbows and they look so ashy that I have to hand them my emergency stash of lotion to save them from the embarrassment.
Ladies, it is not cute to be able to scratch your name in your skin due to how ashy you are. Therefore, please please please make sure you USE LOTION! I don't care how bundle you are, there is nothing wrong about putting on a little bit of lotion.
So, feast your eye candy on today's special eye candy and feel free to walk to your local store to pick up your very own today.
Thank you and good day ;-)