Monday, January 11, 2010
"you better work ( cover girl )
work it girl ( give a twirl )
do your thing on the runway
you better work it, girl ( ...of the world )
wet your lips and make love to the camera
work, now turn to the right
Sorry, I just finished working out and I am feeling myself! That bathing suit don't have nothing on me!
Now back to the blog....
For Your Daily Dose of Crazy Fashion, Let me welcome you to the king of ZAMUNDA!!! Well, not exactly, but close. During my daily read, Parlour Mag showcased these fly ass sweaters by UNDRCRWN featuring my all-time favorite movie, Coming to America. The hoodie has Prince Akeem and his trusty sidekick, Semmi making their way to the place that has all the "royalty", Queens. Now, if you are an 80s baby like me, you probably know this movie word for word like a dictionary. So, it is no surprise really why I really really want one of these UNDCRWN hoodies. Check out there website
here
and see more from the collection. ( Plus, I think that I should watch this movie again for the 323973957498923 time.)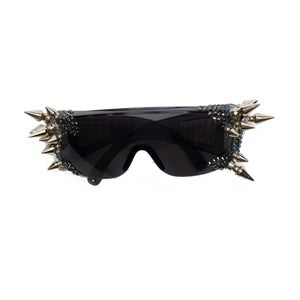 And finally, Shades never look so dope. Have you Crazitas heard about this website called
http://amorir.bigcartel.com/
. This website host the latest in Sunglasses couture! Shades that Rihanna, Lady Gaga and more are here on this website. Oh, would I love to have a pair but unfortunately I don't have $800 to spend on a pair of these fly but pricey shades. Check it out for yourself here!